Benefits Of Our La Evento
Greetings and welcome to Global Concerts! I'm Mario DaMicheli, honored to serve as the President & CEO of this extraordinary endeavor. Our story is one of passion, unity, and a shared belief in the profound impact that music can have on our world.
At Global Concerts, we envision a world where music transcends borders and brings people together in harmony. Our vision is to create a global stage that showcases the diverse tapestry of musical expressions from every corner of the globe. Through the magic of music, we aim to foster connections, inspire understanding, and ignite conversations that celebrate our shared humanity.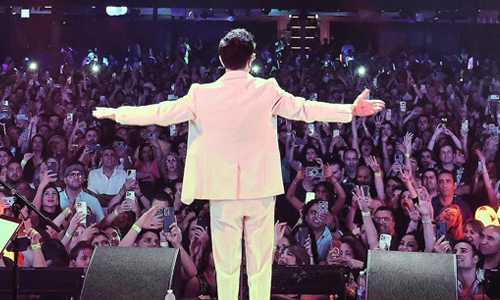 Preserving Diversity, Celebrating Unity
Global Concerts is more than a series of performances; it's a celebration of culture, a testament to the beauty that lies in our differences, and a testament to the strength that comes from unity. With a lineup spanning genres, generations, and geographies, we aim to create an immersive experience where the symphony of life is celebrated through the symphony of music.
Be a part of the global harmony and secure your spot at the next Global Concerts event.